Fintastic Friends was created when I combined my love for sharks and want to showcase them in a better light. Sharks often get a bad rep for being man-eating vicious creatures. I wanted to be able to create cute and adorable art to combat their negative image. 
I was always fascinated by the ocean and sea life in general, but even more so when I moved to Oahu, Hawaii in 2007. I want to be able to help where I can, so that's why I'm donating 10% of my profit to organizations for ocean conservation.

About This Project
• My goal was to create a fun and approachable brand to display sharks and ocean life.
Objectives: 
• Design and produce stickers to sell
• Cute
• Happy
• Ocean
•Owner
•Art Direction
•Branding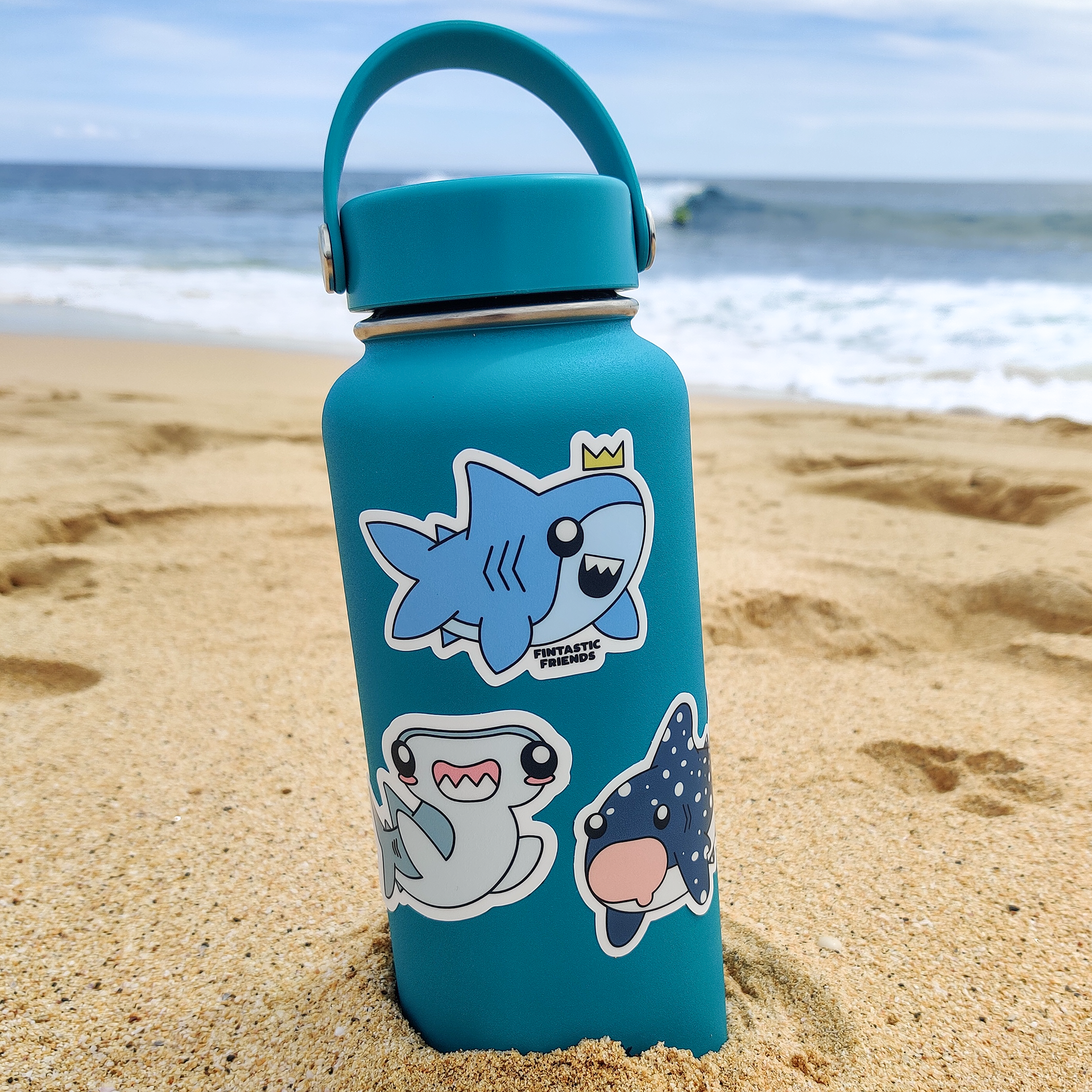 Fintastic Friends Products